Friends of Oulton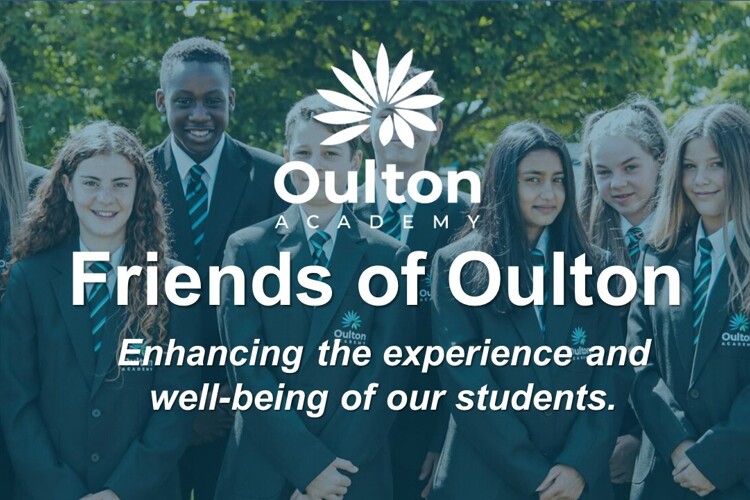 Friends of Oulton
Friends of Oulton volunteer group is an important part of the academy's life and is made up of staff and parents, brought together with a common aim of enhancing the experience and well-being of our students during their time at Oulton Academy.
As a newly formed group we aim to support the academy throughout the year, particularly when the community and academy are brought together: supporting a range of events including parents' evenings, productions, celebrations, and discos, to name but a few.
Mission Statement
Friends of Oulton is a volunteer parent/carer group that aims to encourage good relationships amongst parents, teachers and the community, by supporting the academy and working together to enhance the well-being and education of the students who attend. The group plays a vital role in the life of the academy, providing support for a variety of educational programmes, family and school events, as well as being a link between the academy and home through parent voice.
Get Involved
The Friends of Oulton are able to support the academy due to the help of many parents, carers and friends, who give their time willingly to assist us in our efforts. It is this support that makes us successful, and we encourage and welcome all parents to become active members and attend meetings. For further information or to put your ideas forward, please contact:
Parent Forum
We will be introducing a Parent Forum that will meet once a term, which aims to further enhance the communication between parents/carers and the academy, and further improve the academy. This will provide an opportunity for an informal question and answer session.
Fundraising and Bids
Another role of the Friends of Oulton is fundraising. The money raised this year has enabled us to fund events such as the Year 7 Halloween Disco and we now aim to introduce a regular event for every KS3 year group. As the group grows, we hope to provide additional funding and resources which contribute to improving the academy.