Year 11
"I never dreamed about success. I worked for it."
—Estée Lauder
Year-11-Revision-Strategies PowerPoint
In this section you will find a summary of every GCSE option offered at the Academy. This should be the starting point for all students to guide their personal revision at home.
Students should use the strategies outlined in their revision assemblies and as guided by their teachers. The November exams should be considered as a key steppingstone on their journey to success in the summer. These exams will also be a powerful tool for students and teacher to understand key areas of focus moving forward.
In addition to the support and intervention offered by the different departments, students can also access the library from 2:40pm-3:40pm to use the ICT facilities or have a quiet place to work. Students should have their login details for our online platforms; Educake, Sparx Maths, LanguageNut, Seneca and GCSEPod. The platform each subject use is detailed on the following subject pages. If there are any issues, please contact your child's teacher.
Thank you for taking the time to read and engage with this information and for your ongoing support of your child in the final stages of their time at Oulton Academy. Where 'NEA' is referenced, this means Non-Exam Assessment.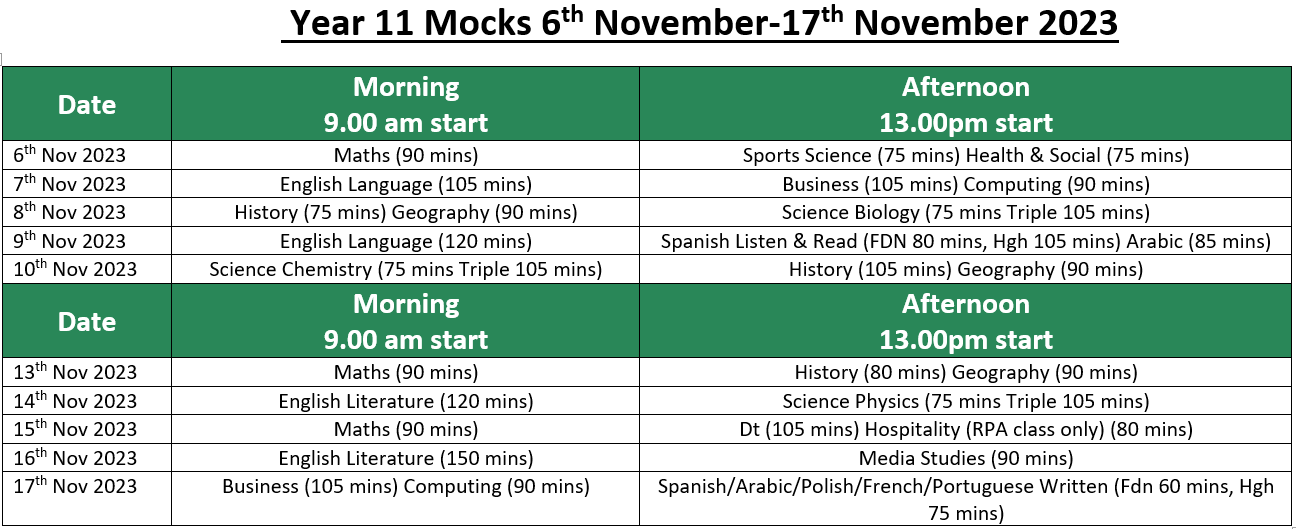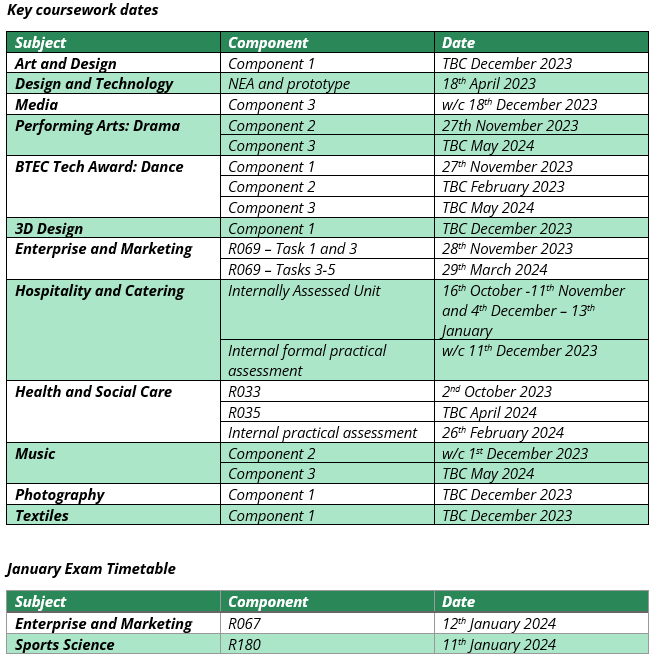 English Language -Eduqas GCSE
English Literature - Eduqas GCSE
Maths - Edexcel GCSE
Science Trilogy - AQA GCSE
Science Triple - AQA GCSE
Geography - AQA GCSE
History - Edexcel GCSE
Spanish - AQA GCSE
Art & Design - AQA GCSE
Business - Edexcel GCSE
Computer Science - GCSE
Design & Technology - Edexcel GCSE
Dance - BTEC Tech Award
Drama - BTEC Tech Award
3D Design - AQA GCSE
Enterprise and Marketing - OCR Level 1/2 Cambridge National
Hospitality and Catering – WJEC Level 1/ 2
Health & Social Care- OCR Cambridge National
ICT – WJEC Level 1/2
Media Studies - Eduqas GCSE
Music Practice - BTEC Tech Award
Photography - AQA GCSE
Textiles – AQA GCSE
Sports Science - OCR Cambridge National
Creative iMedia - OCR Cambridge National