Inclusion Quality Mark (IQM)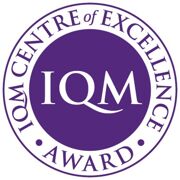 The dictionary defines inclusion as "the action or state of including or of being included within a group or a structure". In a school or education setting, this means that every child and every adult who learns and works in a school is valued and whose educational and personal needs are met.
Inclusion is also about parents and the community in which the school exists. It is not about integration, which has a whole different meaning and context. It is not about treating everybody the same, instead, it's about meeting individual needs, being prepared to be different. It's about equality of opportunity and an inclusive framework that carries through all policies and actions.
In an inclusive school, everybody's voice is heard, encouraged and valued. Strong relationships are the key to an inclusive school, but it is important to say that these relationships won't just happen... they must be nurtured and cultivated so that they can evolve and be flexible to ever-changing demands and needs.
Ofsted defines an educationally inclusive school as one in which the teaching and learning; achievements, attitudes and well-being of every young person matter.
Inclusion Quality Mark provides Oulton Academy with a nationally recognised framework to guide their inclusion journey which is embedded in the academy's core values
Inclusion promotes equal opportunities for all pupils, whatever their age, gender, ethnicity, attainment and background. It pays attention to the provision made for, and the achievement of, different groups of pupils within a school and any pupils who are at risk of disaffection and exclusion.