Matt Just - Championship Swimmer
Oulton Academy's Matt Qualifies for the British Championships!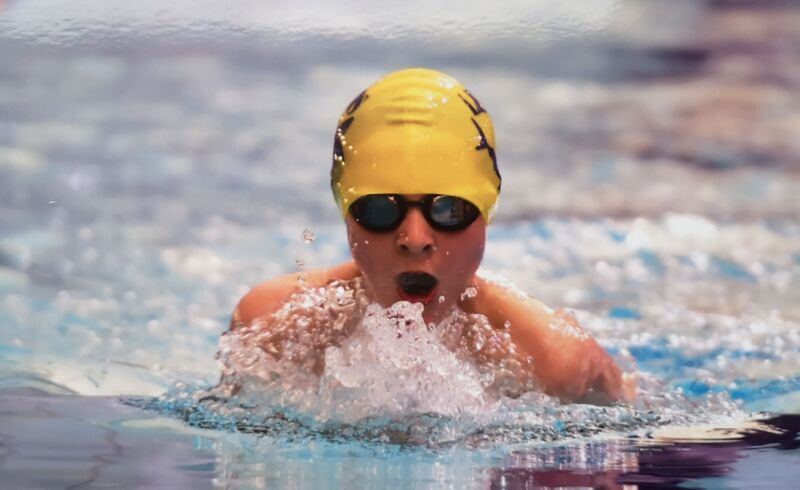 Oulton Academys' very own Matt in Year 10 has qualified for the 50, 100 and 200 fly in the British Championships taking place this summer. He will also represent Leeds in the 4 x 100 medley, swimming the fly leg. Only the top 24 kids in his age group in the country go through, so to even be selected is amazing! Matt is currently ranked 7th in the county in both the 50 and 100 fly so he is training hard with the goal of coming home with a medal in mind.
Matt finished the Leeds City Council swimming stages when he was 7 and successfully tried out for competitive swimming. When he was 8 he was scouted for the City of Leeds swimming club and has swum for them since.
He regularly qualifies for and represents Leeds at Yorkshire and North East Regional level competitions. His preferred stroke is Butterfly and this year he has taken gold in the 50 and 100 fly at the Yorkshire's and Regional Galas. He holds the record for the fastest 13-year-old ever to swim 50 and 100m fly for the City of Leeds. Now he is 14, he is working on smashing the 14-year-old records.
Matt trains hard with a specialised gym session once a week, and 8 swimming sessions, 3 of them a 5am! He is tired but so committed.
Message from his parents:
He makes us very proud, not just for the medals and the records but for the commitment and dedication that he shows. It has not all been success, there have been bad gala's, disqualifications etc but he always just picks himself up and keeps going!
Message from the Principal:
Speaking on behalf of the entire academy community, we are extremely proud of Matt's achievements in the pool, he is a beacon of what can be achieved with hard work, dedication, and commitment to his sport. Outside of the pool, Matt is a very modest student who strives to succeed in all that he does. On the academy's new website (July, 2022) Matt will be the first student to be posted on our 'Student Wall of Fame'.
Well done Matt, a credit to the Oulton community!!!