Austin Haynes - Actor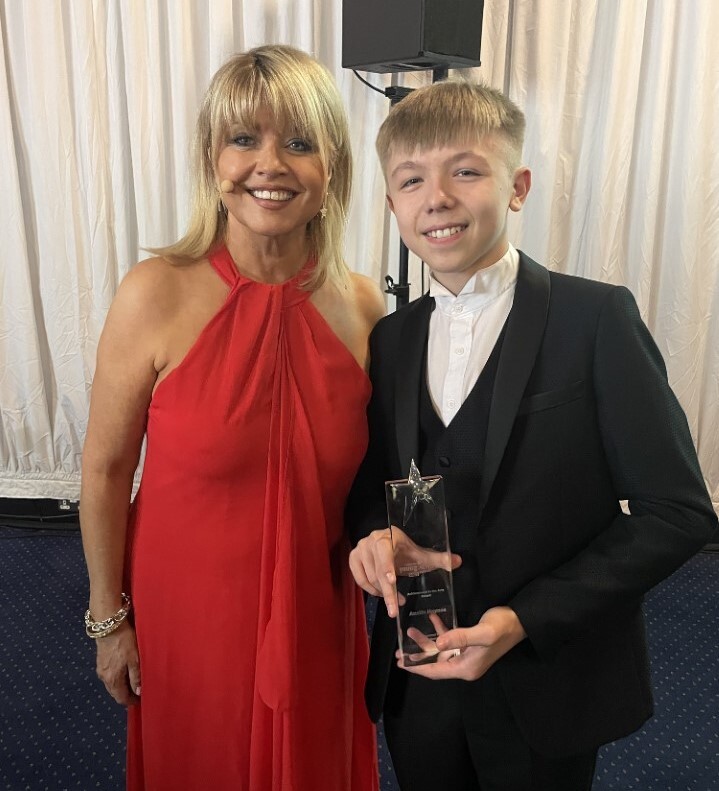 Since landing his first TV role, aged eight, in BBC1's The A Word, Austin has been in Gentleman Jack, Dodger, children's comedies Ted's Top Ten and Andy and the Band, crime drama The Pure and the Damned and the new series of All Creatures Great and Small. He was in comedy heist The Duke, with Jim Broadbent and Dame Helen Mirren, and Ali & Ava
The Oulton Academy student has also worked with the likes Tom Courtenay, Christopher Eccleston and Sheridan Smith - and was recently directed by George Clooney in his forthcoming movie The Boys in the Boat.
Austin is currently studying Performing Arts in Year 10, "Austin has a flair for drama. He is a strong member of the group and always contributes valuable and imaginative ideas to performance. He shows a real maturity in his approach to performance" – Mr Marklew, Head of Performing Arts.
While many child actors could have their heads turned by the razzle dazzle of the red carpet, Austin is aiming for longevity and credibility in his career. With an eye on the future, his long-term ambition is to become a well-established actor, with a desire later in life to combine acting with directing and cinematography.
Much of Austin's work has been period drama; from wartime Yorkshire to Victorian London in Dodger, the BBC's family adventure. "I like playing characters from another time," says Austin. "The sets are cool. There's so much detail." - The Telegraph and Argus
Just recently, Austin was awarded 'Yorkshires Young Achiever of the Year' for his contribution to the Arts!
We are really proud of your achievements Austin, and we can't wait to see what the future holds for such an incredible talent!